The beginning of September was too hot for Pandora's team. From August 29 to September 9, we presented our new products at the Moscow International Automobile Show (MIAS 2018) - the leading national automobile event in Russia. And two days later, on September 11, visitor's doors were opened at the Automechanika 2018 in Frankfurt - the most significant fair in the market of automotive components in the world. Our company could not miss the opportunity to participate in this event. Please find below our impressions.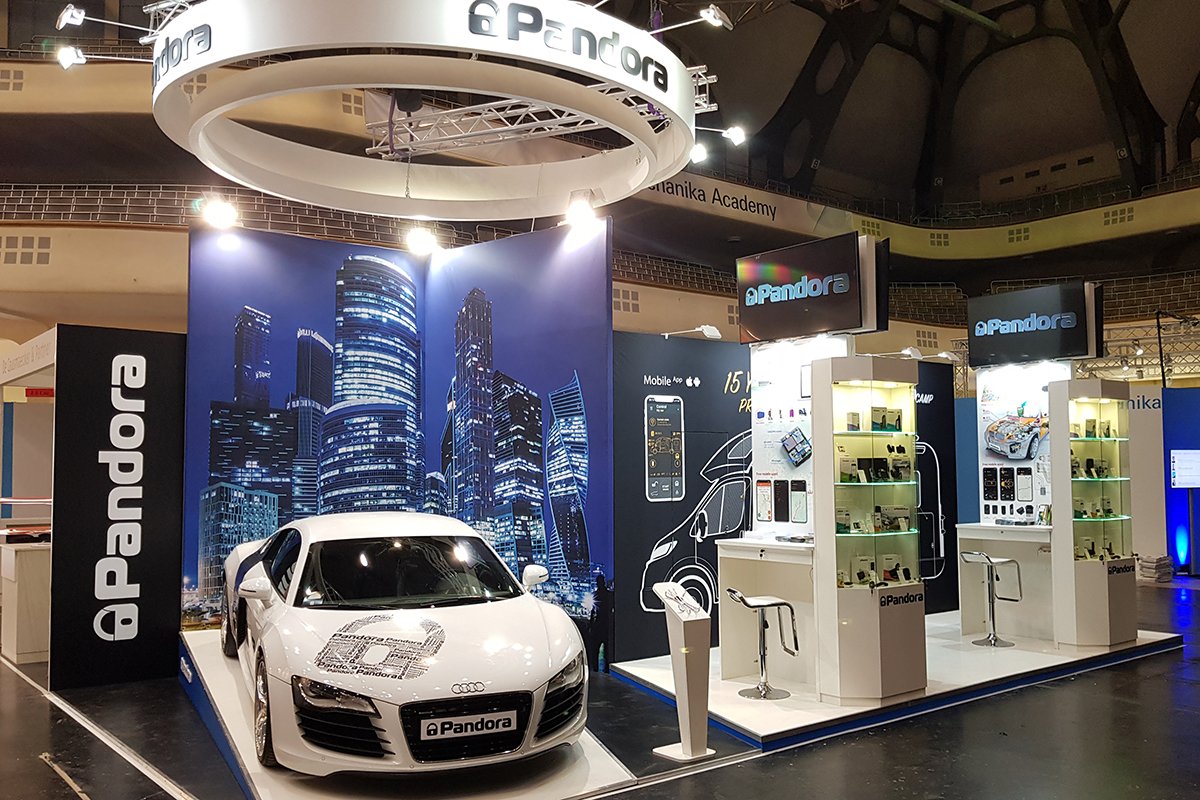 First time we were presenting our products in Frankfurt in 2016. That time Pandora was the only Russian manufacturer of the electronics and car security systems. Despite the inconspicuous booth that we had two years ago, we attracted the great attention of the visitors with our products and technologies superior to those existing on the European market.
This year our team has made a huge preparatory work and according to the visitors feedbacks our stand was one of the brightest and memorable not only in Hall 2, but also in the whole fair. We were very pleased to get so much attention and with a great pleasure we were representing Russian Federation and unique Russian products that have no equal in the world.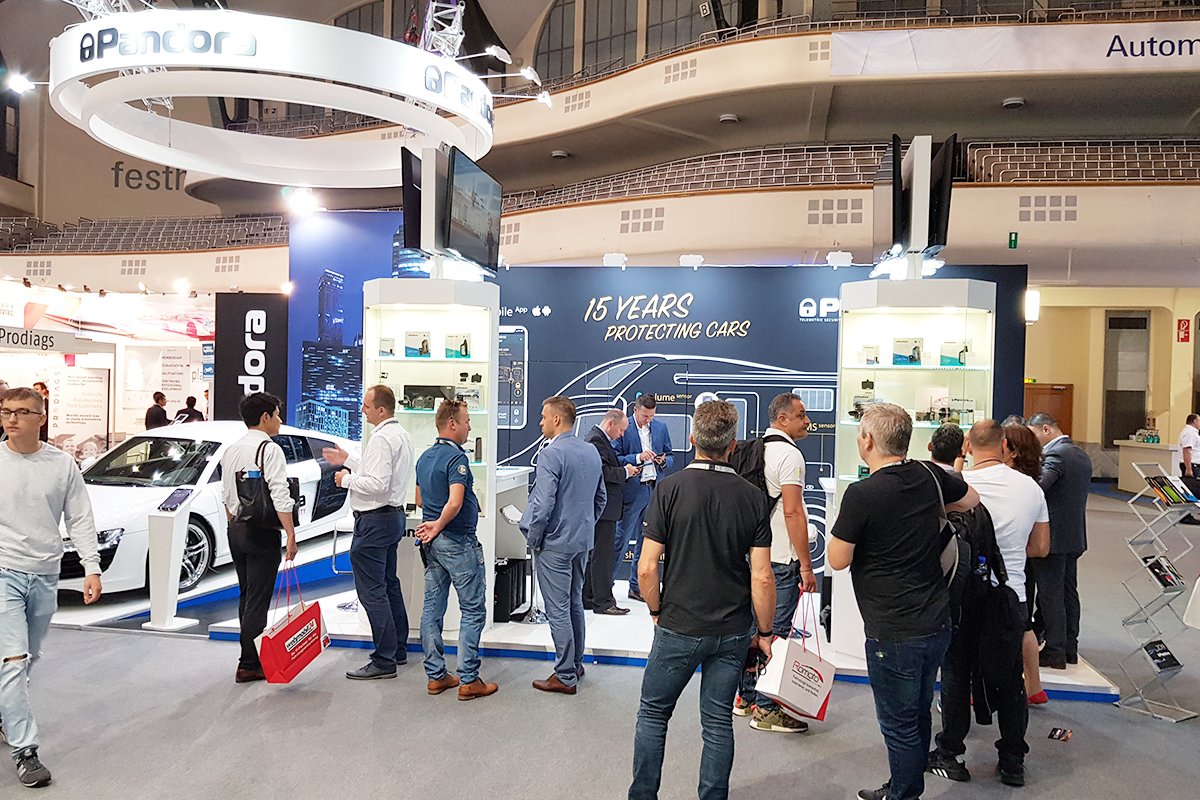 Visitors were met by an international team of specialists, including Pandora team and our partners from Slovakia, Germany, UK, Greece and Italy. They have already installed thousands of our systems, dozens of time they organized visits of our engineers to help them with the adaptation of the algorithms for the European car park. As a result, today Pandora is in demand on the European market of automotive security and service devices.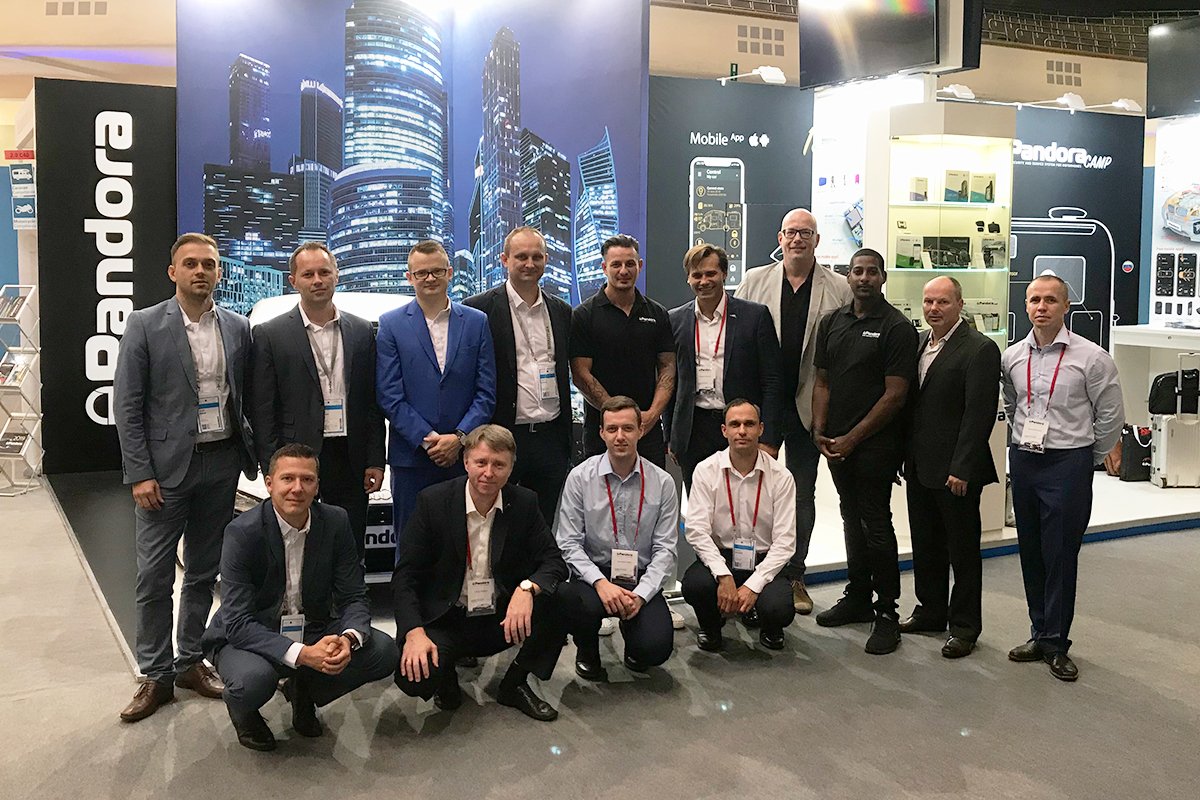 Hundreds of new contacts, dozens of European companies with which we are already working – all of them were impressed with the high quality and capabilities of the current product range. Also, they were all inspired by new products, which we brought in a lot. There are no doubts that the efforts of our company and our partners in many European countries today have created the reputation of our Pandora systems as one of the most reliable and functional devices in the modern world market of complex automotive electronics.
Participation in such events is very important for our company. This is a great opportunity to stay closer to our clients, partners and end-users. Unlike most of our competitors, we are not hiding behind the feedback forms on the web sites, but we are always open for a clear and honest dialog. Especially we are glad to receive constructive criticism, it means that we are dealing with engaged people, as we are.
From Tuesday to Sunday (September 11-15) we were discussing prospects, sharing plans and thoughts about new products and new opportunities for current products. It was nice and easy to work with people who are the same fanatics of modern cars and security business, as we are. There are many real professionals who think same, face the same problems and are happy to any opportunity to share their experience. Language differences cannot become a barrier to such inspired people and we are happy to meet them around the world.
Pandora company would like to thank all our visitors and organizers of the Automechanika 2018. We got a great pleasure from the excellent organization, comfortable and productive work of our employees and partners on the stand. There is a wide range of tasks that should be solved in the nearest days. Our team boldly looks forward and is convinced that our company, our partners and the Russian brand Pandora are waiting for success on the European market.