The biggest exhibition of the recreation vehicles and accessories has started at 28 August in Dusseldorf, Germany. It brought together in 13 halls more than 600 manufacturers of the campers, caravans and additional equipment.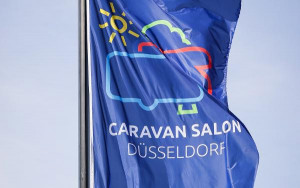 During last two pandemic years the camper market was significantly growing up and has exceeded level of 100.000 campers sold. It was a surprise even for the market experts. This fact makes us pay more attention to the specific camper security-service products.
Pandora is participating in this event for the third time. Caravan Salon is an excellent opportunity to identify new trends, communicate with camper manufacturers and define tasks for the nearest future to make our Pandora Camper Pro and Pandora Camper Mini systems to fully meet new customer requirements and provide the maximum level of comfort and safety.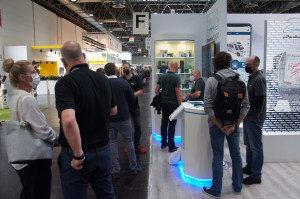 We would like to note that in the last year our products, equipped with superfast 4G modem, Bluetooth 5.0 and modern mobile application has stirred up the traditional camper market, where SMS messaging for data transfer is still used. Some manufacturers of the camper batteries, air conditioners and heaters has presented the prototypes of the new control devices, which will become available next year. But still, they are not so functional and user friendly, as the solutions the Pandora is providing to the clients for many years.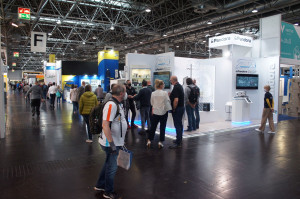 Our booth is attracting attention of a large number of visitors, camper dealerships and installation centers of the Germany and EU. Together with our local partners we are providing interactive demonstrations of the Pandora system features. People are inspired by the capabilities of the DMS-100BT sensor, which significantly increases the security level, allowing to protect windows and hatches opened for ventilation. This is especially important for the recreation vehicles. The special StayHome security mode, developed by our engineers, reliably protect camper owners even at night time, allowing move free inside, while outer perimeter is under control.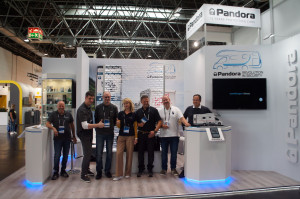 We are very happy to see, that among our visitors there is a large number of the car owners with already installed Pandora systems. They are coming to take a closer look to our new products, to get more information and recommendations on choosing the security-service system when buying a new car, camper or motorcycle. To get thanks and rave reviews from the clients – is a biggest award for any manufacturer.
Our booth is located in Hall 13 F66 and will work daily from 10 am to 6 pm until the 5th September!
We are waiting to see you there!