The world biggest campers and caravans exhibition started on September 30 in Dusseldorf. Pandora takes part in this large-scale event for the first time. This exhibition is important for manufacturers of motorhomes and sale and rental companies as well as for ordinary owners of campers.
Our both attracts the attention of a large number of visitors starting from the first business day. The visitors are especially interested in our new products.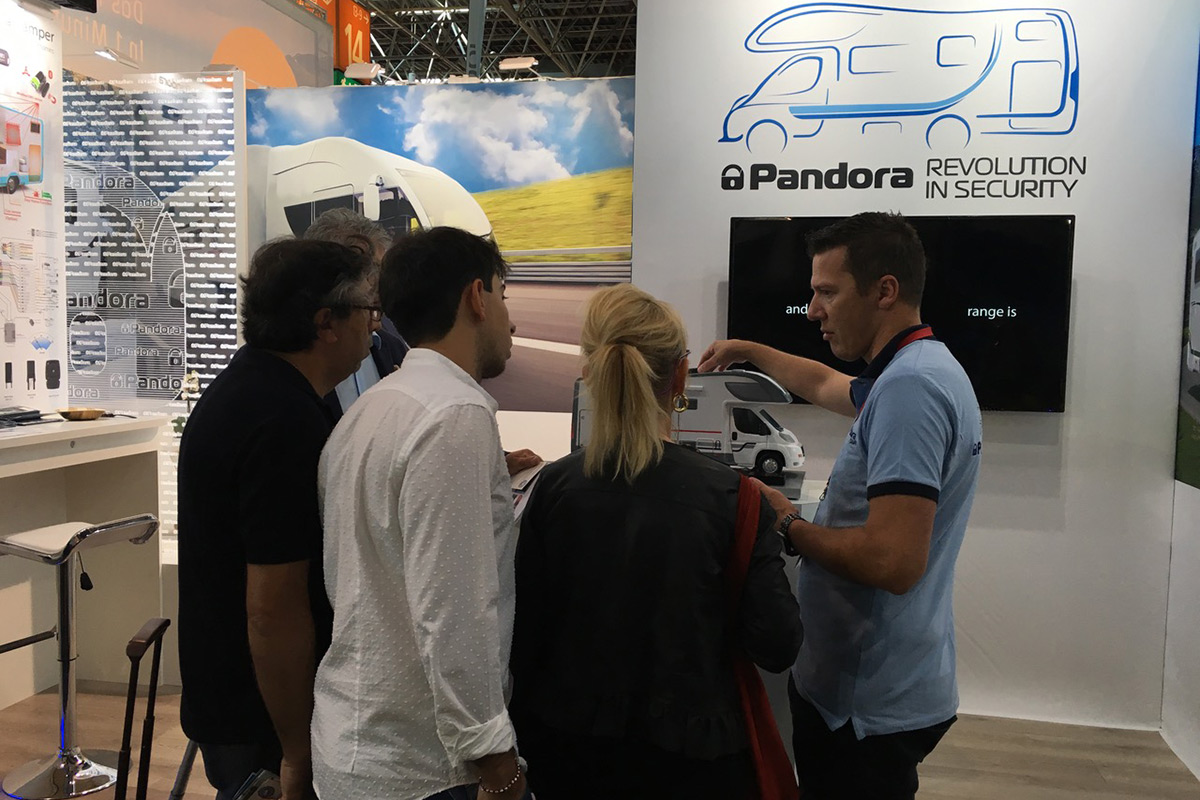 Of course, the main novelty is the Pandora Camper Pro system. This product is a modern and powerful technological complex designed not only to protect a vehicle in the usual sense. Our system is able to protect campers in Stay Home mode, to manage interior TRUMA heaters, to control batteries of a living module and much more.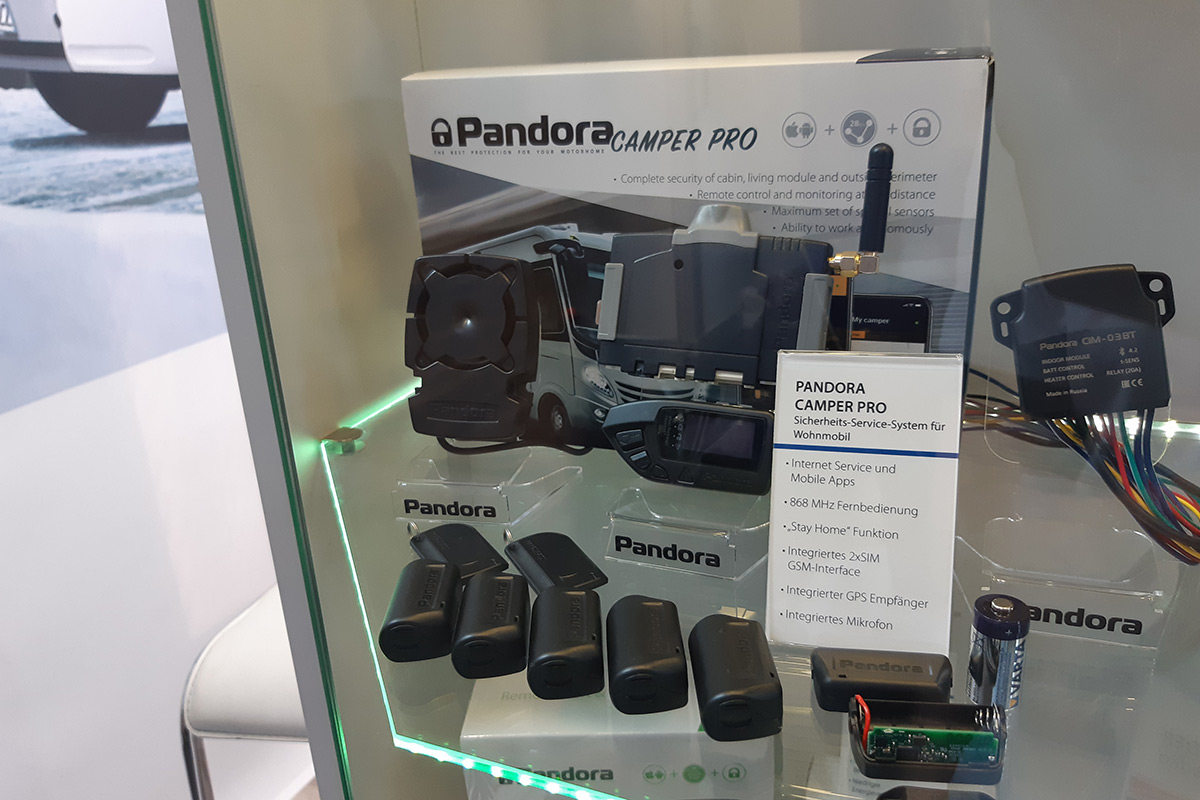 We present the new version of the Camper Online app with a 3D image of a motorhome. This app was developed by Pandora engineers and it is significantly different from all others.  We took into account all the nuances of the management and operation of motorhomes and made the app as functional, informative and easy to use as possible.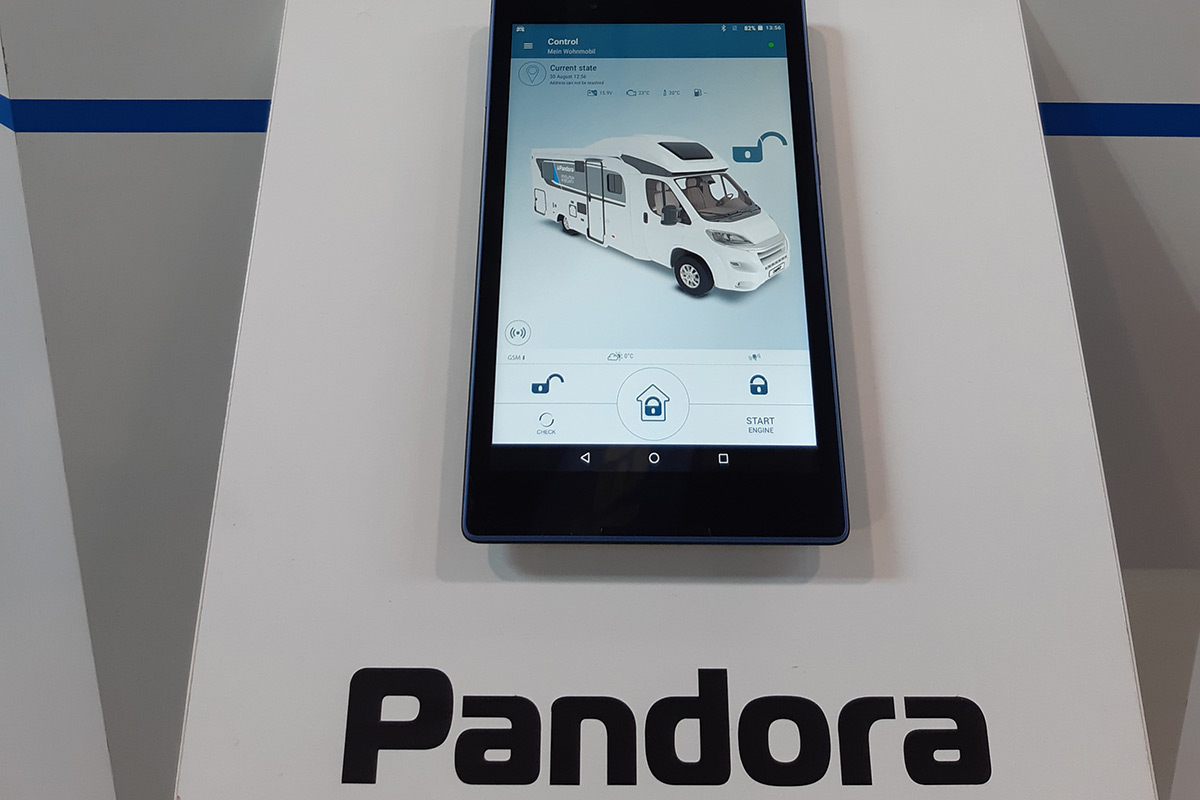 Another special product presented at our booth is a device located at the junction of security systems and smart wearable electronics – Pandora Watch 2. We have already received a huge number of requests for it after the very first announcements. And we finally demonstrate a product that is ready for serial production.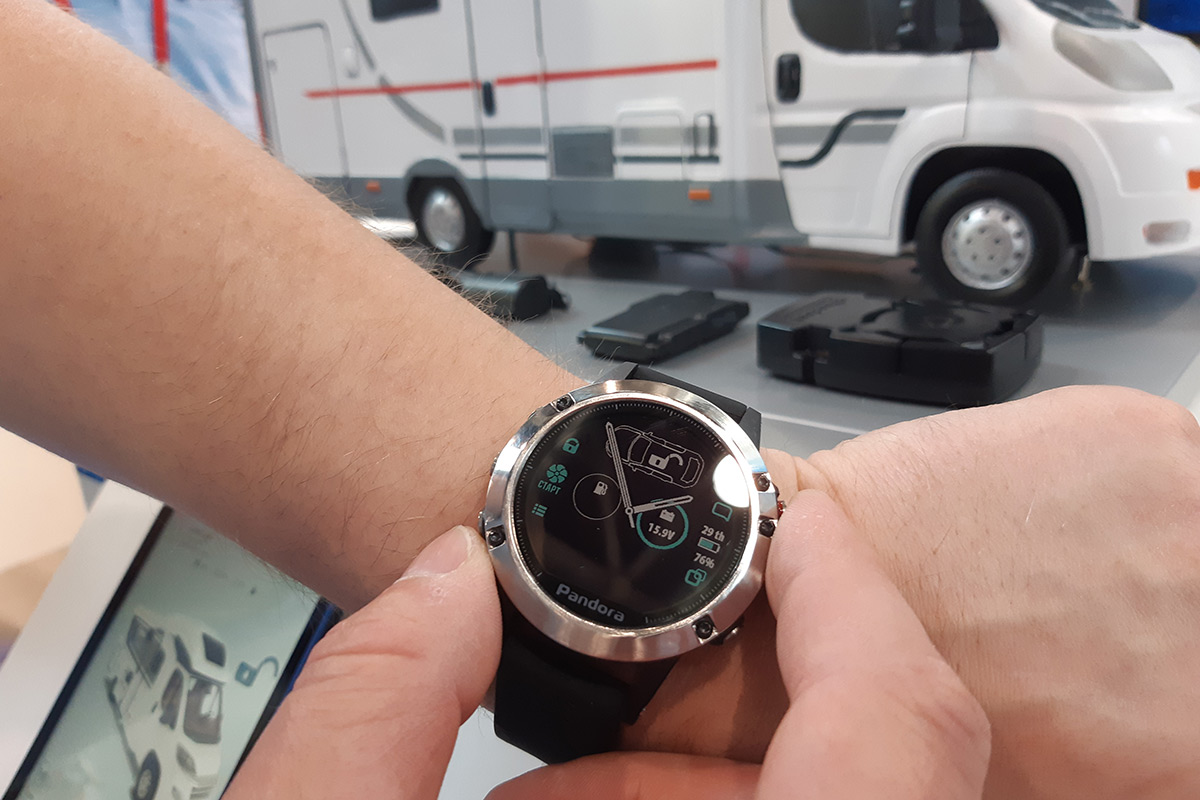 We remind you that you can visit the Pandora booth in Hall 14 of the Caravan Salon Dusseldorf until September 8.