We are pleased to announce that our application for installation and configuration of Pandora Bluetooth systems is now available for owners of Apple smartphones and tablets. Despite the complexity of writing apps for the "closed" iOS, our developers have done a good job to provide the same functionality for the Pandora BT as the Android application and AlarmStudio have.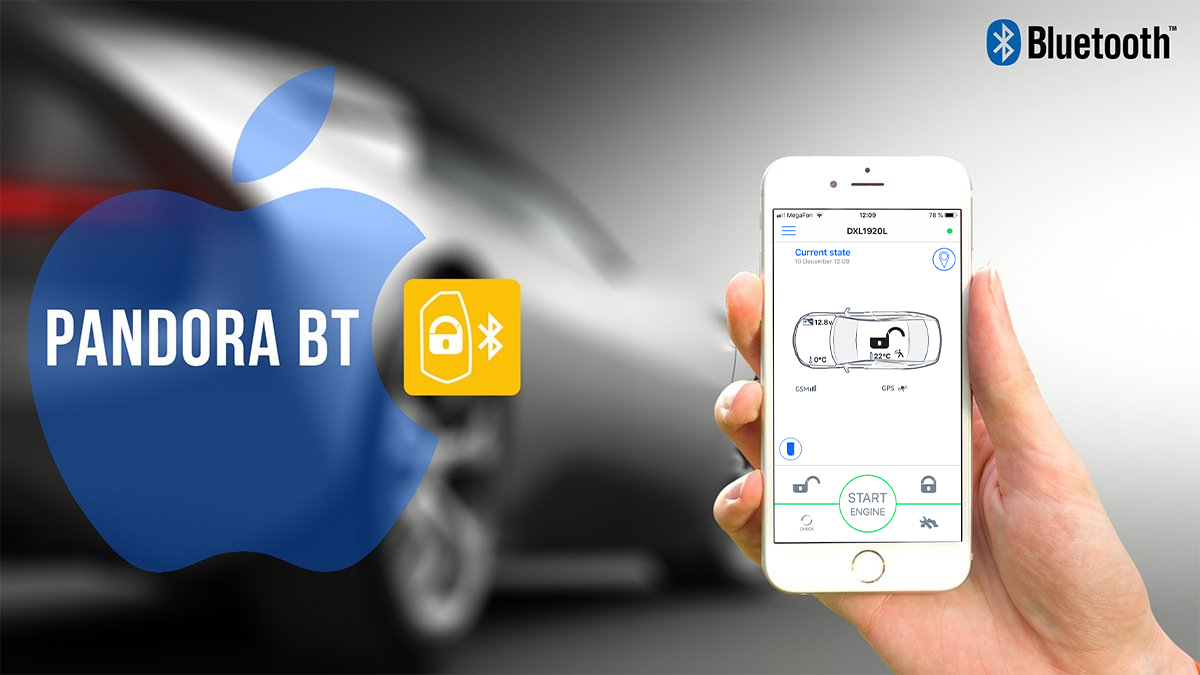 Put simply, an installer no longer needs to connect a system to a PC via a USB-cable. All necessary parameters including input/outputs logic of the Pandora systems with a Bluetooth interface are programmed with just a few taps using a fast and wireless Bluetooth connection! Moreover, it is not require to use the VALET button to enter the programming mode. Enter your service PIN-code using your smartphone (an icon on the top right corner of the screen). You can also exit programming mode with one touch, it doesn't required to turn on/off the ignition!

The following features was also implemented:
Pandora CLONE procedure – it takes only few seconds even with a poor internet connection on iPhone/iPad;
Advanced settings – same as in the AlarmStudio;
It is possible to add several Bluetooth system to configure them – just select from the list in the app menu;
You can enable or disable display of temperature and fuel sensors on the main screen;
Bluetooth modem update was optimized – the app works fast and stable;
Same localizations and "skins" as in the Pandora Pro app were added including an electric car skin with information specific to this type of vehicle
Display of a wireless DMS-100BT sensor was added.

Now iPhone owners can comfortably control their cars using a Bluetooth interface and make simple changes in the settings (for example, adjusting sensitivity of the sensors, starting the engine on a schedule). While professionals who like gadgets from Cupertino can finally join the "army" of installers who already save their time on setting up Bluetooth systems using smartphones and tablets.
There is no more advanced, continent and fast solution for mobile platforms in the world. We are constantly improving the Pandora BT app for iOS and recommend that you update software and firmware in a timely manner.

* Pandora BT is available for iOS 10 and higher.
Attention! It is required to update firmware of Pandora Systems to get access to the new functions of the Pandora BT.
Pandora BT is available here.