Pandora with our partners in the UK took part in the annual Goodwood Festival of Speed that was held on 4-7 July in the UK.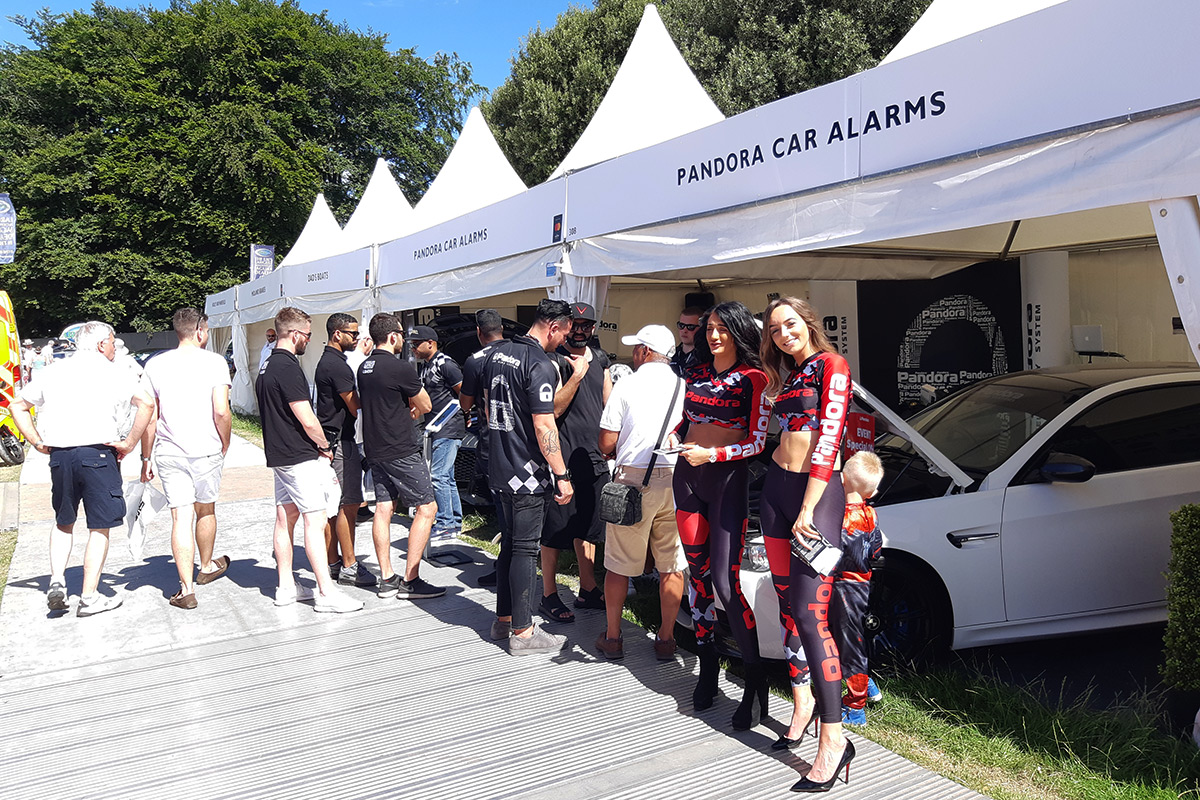 More than one hundred thousand people for whom speed and cars are synonyms attended the flagship event with a long history. The Goodwood is a race, rare race cars, and breathtaking automotive premiers.
Pandora international team presented the latest car security solutions at the large booth here. Once again we have seen that the popularity of the Pandora security systems for cars (including motor homes) and motorcycles is grown every year in the UK.