Based on the results of audits, DQS GmbH (Germany) company issued a certificate confirming that Pandora manufacturing enterprise (NPO Telemetriya LLC) fulfils the requirements of the strictest international automotive quality standard IATF 16949-2016!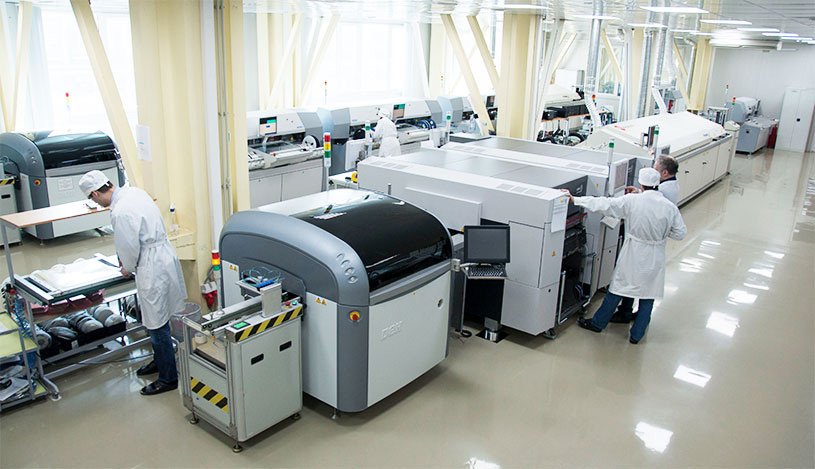 We are the first manufacturer of car security anti-theft systems from Russia who received such certificate.
Our specialists have done a great job and it was connected with deep changes in the work of almost every department. Most importantly, we have introduced and modified procedures not to get a "paper" and forget. Everything really works for us! Auditors of several automotive brands vendors have already verified this.
Each process, each procedure began to work in a new way, in accordance with the standard and we already benifit from it. Comparing with competitors, quality of our product is not bad and now it is continuously growing.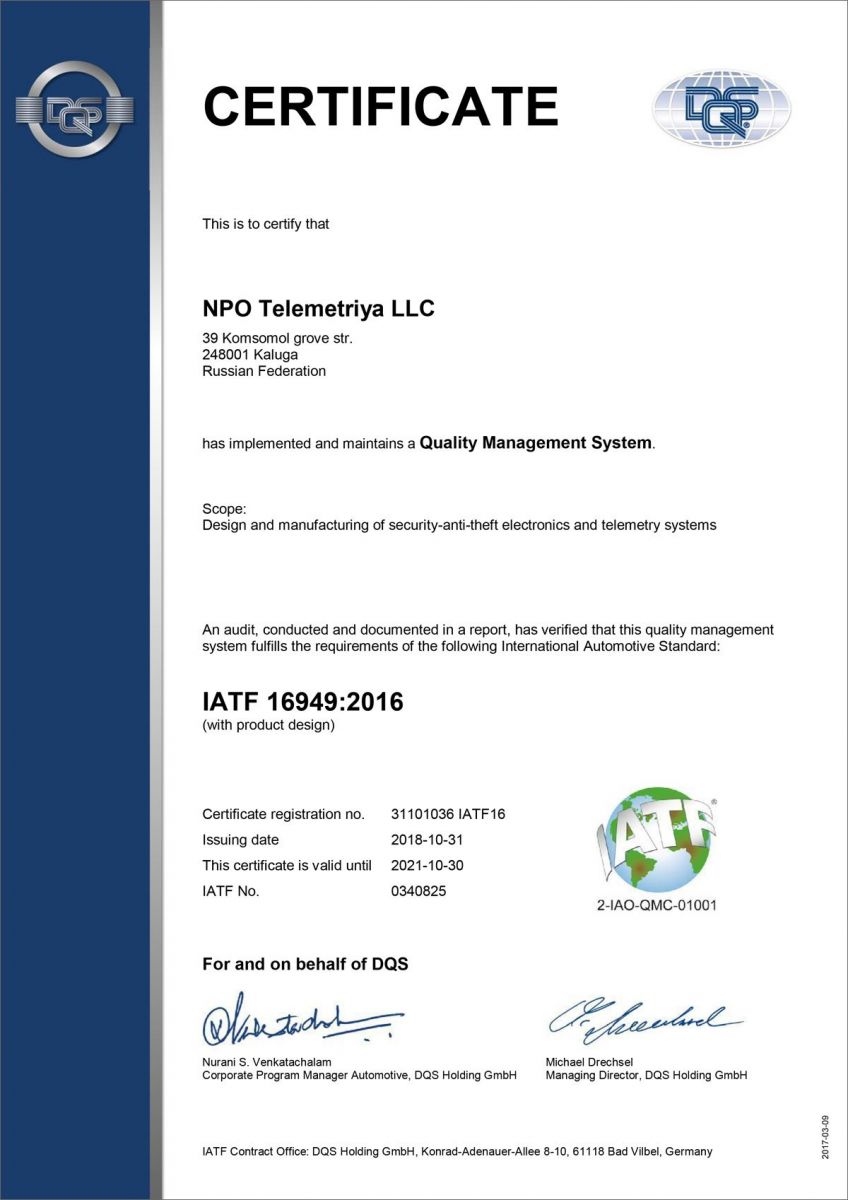 Our certificate has another important characteristic. German experts confirm that not only the production but also our design and development structure fulfills the requirements of the standard ("with product design" addition).
This means our right to develop original automotive electronics for any car guaranteeing product quality for automakers. In a word, it is very cool!
We have also updated our ISO 9001:2015 certificates and received international certificates in enterprise management system during the audit.
There is still a lot of work to improve our control processes, to deploy new equipment that will help to increase the quality characteristics of our products. Today all departments are involved in this work (it is more than 600 employees). However, an authoritative international certification company recognizes the current level of our quality control as fulfilling the requirements of the standard.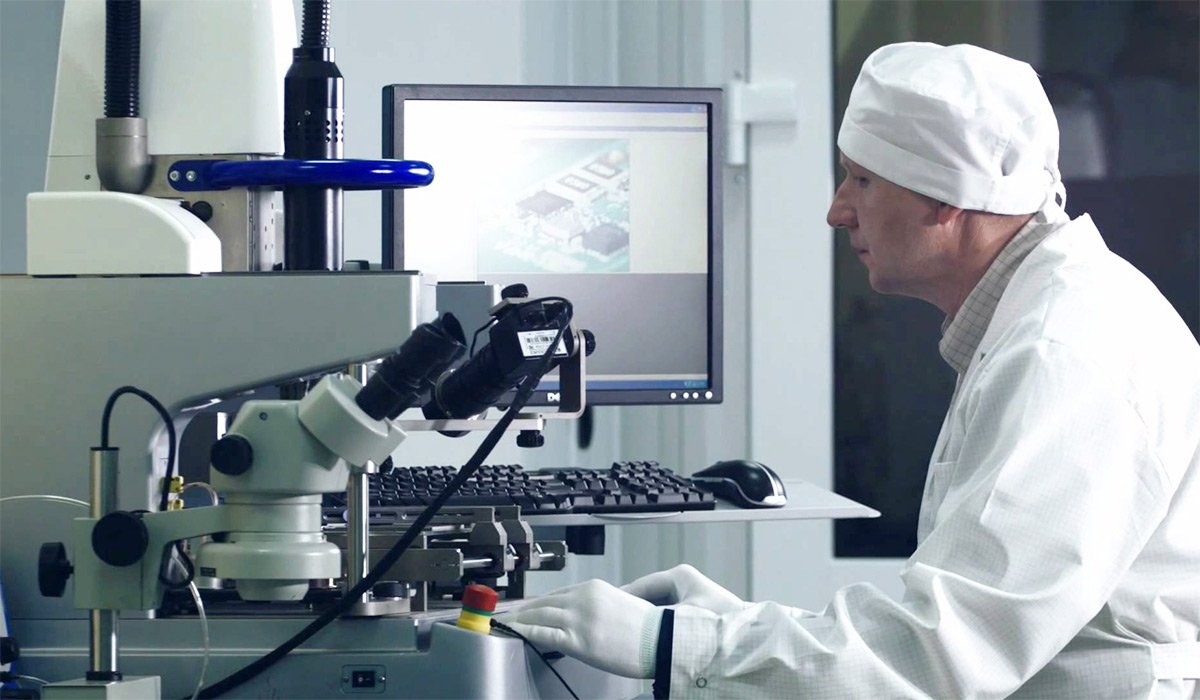 For our customers this means that they can trust the quality of our products. It doesn't differ from the quality of international automotive electronics brands whose products are installed in cars as original parts. This is why this certificate is so significant.
Pandora would like to thank all participants in this process and congratulate our production team and all our partners on this important event in the history of our company!